Mortgage Originator Openings In San Diego California Now Offered From Broker Looking For VA Loans Expert
San Diego real estate and mortgage team managed by Kevin Leonard have a new opening for an experienced VA loans provider in San Diego County. The new mortgage loan officer job will be to assist a new flat fee Realtor in San Diego that is in need of a mortgage professionals to help with new clients getting pre-qualified for a VA home loan.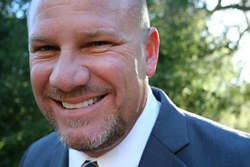 VA home loans experts help the military and their families with financing for a new home in San Diego, call today,
(858) 999-3737
San Diego, California (PRWEB) May 01, 2015
A fast growing team of real estate and mortgage professionals in San Diego are announcing a new opening for a VA loans specialist to handle the large volume of military home loans in San Diego. The group, which has been heavily marketing homes for sale in San Diego and the advantages of using a discount Realtor or "flat fee MLS broker" has received enough interested consumers to justify posting a new position within the organization. Due to the large military population in San Diego, the real estate marketing has produced Veterans that are looking to purchase a home and want to know about using a VA loan to buy a house in San Diego. Learn more about the new loan officer job by calling
(858) 999-3737.
Many consumers looking to use their VA loan to buy a home are not sure what the qualification are. The VA does not issue a home loan, but guarantees the loan for an approved lender. One of the first steps in applying for a VA loan in San Diego is for the Veteran to obtain their Certificate of Eligibility or (COE), this "certificate" verifies to the lender that the person meets the eligibility requirements for a VA home loan. San Diego residents looking for more information about selling or buying anywhere in San Diego County can get connected with a Realtor or mortgage professional by visiting here,https://kevinleonardmortgageexpert.com/san-diego/
About:
Kevin Leonard is a mortgage professional who began in the mortgage business in 1997 and since then he has become one of the top mortgage experts in the country, and has earned national acclaim for his efforts. Mr. Leonard prides himself in offering constant communication with his clients so that they have a full understanding of the loan process from start to finish. He is personally responsible for thousands of fundings, and along with his team, he has over 5 billion in residential loans funded to his credit. Mr. Leonard has a complete understating of the loan process from start to finish, and also consults with a long list of mortgage bankers in the secondary market. There are few, if any, that have the experience that Kevin Leonard has in the mortgage industry. He was one of the first to register with NMLS in 2008 when it was first instituted, and currently is licensed in the state of California as a loan originator. His team is partnered with top Realtors in San Diego because of the team's fast pre-approvals on VA loans with the ability to fund purchase loans quickly. To learn more about San Diego Jumbo VA loans start by clicking on the highlighted link.
Contact:
Kevin Leonard
Phone:
(858) 999-3737
NMLS #6279
https://kevinleonardmortgageexpert.com/va-loan/